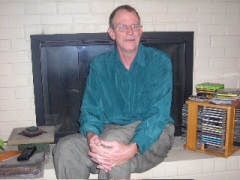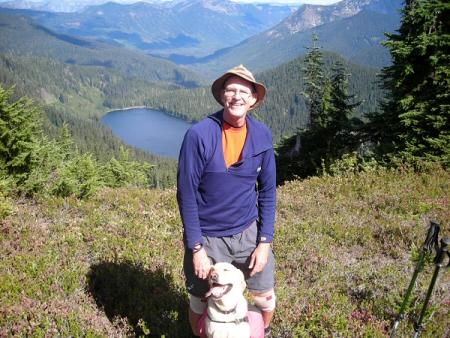 I am a Washington state licensed mental health counselor and a licensed marriage and family therapist. I attended Occidental College in the late 60's and early 70's and graduated from the University of California at Santa Cruz with a bachelor's degree in 1975. I received my Masters degree in Clinical Psychology from Antioch College, San Francisco in 1977. I was first licensed as a counselor in Arizona in the late 80's before coming to the Puget Sound in 1990. I worked in group homes and residential treatment centers for children in the 70's and was a counselor and supervisor in a treatment program in Tucson for about 10 years. I have many years of experience and much training in methods of personal counseling such as Cognitive-Behavioral Therapy, Solution-focused Therapy, Structural Family Therapy, Reality Therapy, Emotionally Focused Therapy, Object Relations, and Psychodynamic Therapy..
My Interests and Commitments
Parent and Child   I have extensive training and an abiding interest in hypnosis, the use of metaphor and story-telling, and the ways in which people think about and structure reality through their assumptions, habits of thinking and living, and the language they use to communicate their inner Selves to themselves and to others. I am especially interested in how people parent (as a verb) and I am committed to doing anything I can to help parents become more conscious, more intentional, better organized and more aware of how they are shaping the lives and futures of their children.
Couples    My interest in supporting, maintaining, and helping to create healthy families is built on a foundation of years of experience in family development, training in a variety of therapeutic methods, and ongoing continuing education. That interest has also led me into committing myself to working with couples, both as the basic unit of the family and as the most important and potentially conflicted relationship each of us chooses in life. As with all my interests, I have had a great deal of training in helping couples. I am a very active and directive relationship coach as well as knowledgeable and experienced in how emotional and behavioral problems and substance abuse affect relationships.
ADD/ADHD    For many years I have worked with youth, adults and families challenged by Attention Deficit Disorder. I have a clear understanding of the ramifications of this problem and the toll it takes on self-esteem, self-acceptance, learning, and success in life and in relationship. Knowing that most people with ADD are more creative and more intelligent than average, I am committed to collaborating with them using their resources through coaching to achieve more and live up to their unrealized potential.
Rough Seas One of my teachers, Steven Gilligan, says that life is a bit like the old kid's game of running down the street, hooking your elbow around a parking meter, spinning around and letting go. In life, we are set off by our circumstances on a certain trajectory. As time unfolds, significant events occur and we are spun around those events and are thus in transition. When we let go or when the "gravitational pull" of the event lessens, we are sent off on a new trajectory. Life transitions, then, are inevitable and can be difficult, exhilarating, and anxiety provoking. Helping people to navigate these stormy waters and to master their own course is a particularly delightful aspect of my coaching practice.